In 2003 the timbering and milling operations of Franklin Timber and Veneer Inc. of Spencer, IN and Collier Lumber Co., Inc. of Stilesville, IN were consolidated under the newly formed Tri-State Timber, LLC. Since then, Tri-State Timber has steadily grown and is now Indiana's premier timber purchaser.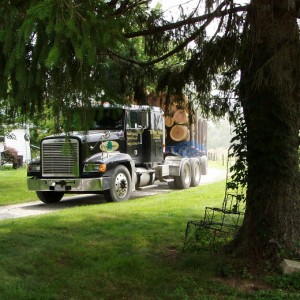 With our 60 acre main facility located in Spencer Indiana, we specialize in high quality lumber and veneer in all species. We also manage timberland in Indiana, Kentucky and Tennessee. We have more than 100 years collective forest industry experience on staff, three full time degreed foresters on staff, and three of our logging crews have been awarded Logger of the Year Award in Indiana. Tri-State Timber has the expertise necessary to move forward in today's rapidly changing global economy.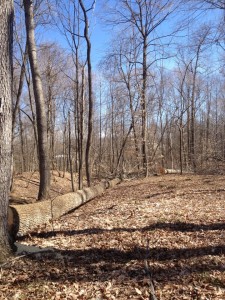 We manage the entire production cycle from sustainable forestry planning to harvest and milling. This means your timber harvest will be part of a coordinated effort to maximize your return. An abundant supply of quality standing timber is the key to our future and the future of America's hardwood industry. By applying proven forestry science and practices to the woodlands we work in, we are securing the future. This slow growing stand mismanaged before, is now replete with prime species of good form. Each timber stand is unique. Through management the quality of a stand should be improved over time.
Wood – A True "Green" Resource
Wood is THE renewable, environmentally friendly, human friendly resource. No other material can offer the luxurious of benefits afforded by wood. Therefore we're committed to developing this resource. A forest managed for commercial production can offer the owner many other benefits like recreation, aesthetics, and wildlife habitat. All of these goals are taken into account in developing a management plan for your woods. We don't control your woods, rather we manage it through harvesting in ways to meet your short and long term goals. Our industry has come a long way since the early 1990's when there was little thought given to sustainable forestry. Much research has gone into developing sound techniques for forest management. Our foresters keep current with the latest science. We have your best interests in mind. When you win, we win.
These veneer logs are being sorted according to their specific destination. Each species and grade finds a special place in the market. Whether the wood becomes part of a home or a piece of furniture, it enriches peoples lives. We ensure that the timberland continues to renew. We're proud to be American loggers.